Styrofoam (EPS) is a plastic made from petroleum. This material is made up of small balls that are stuck together. Styrofoam can be found in all kinds of forms, for example as protection and transport material for televisions and refrigerators or as insulation material. Large pieces of polystyrene packaging and polystyrene insulation material can be returned separately to the waste recycling point. Styrofoam must be clean and dry when you hand it in! It must therefore not be mixed or glued with other products/packaging such as plastic or paper.
Contaminated polystyrene packaging such as meat dishes and fish dishes should be disposed of with the residual waste.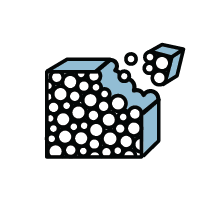 What happens to the waste?
After recycling, clean and dry EPS packaging and insulation material can be used as insulation material in construction, for example. The material is first ground into small chunks, after which it is heated and compressed into large blocks of EPS.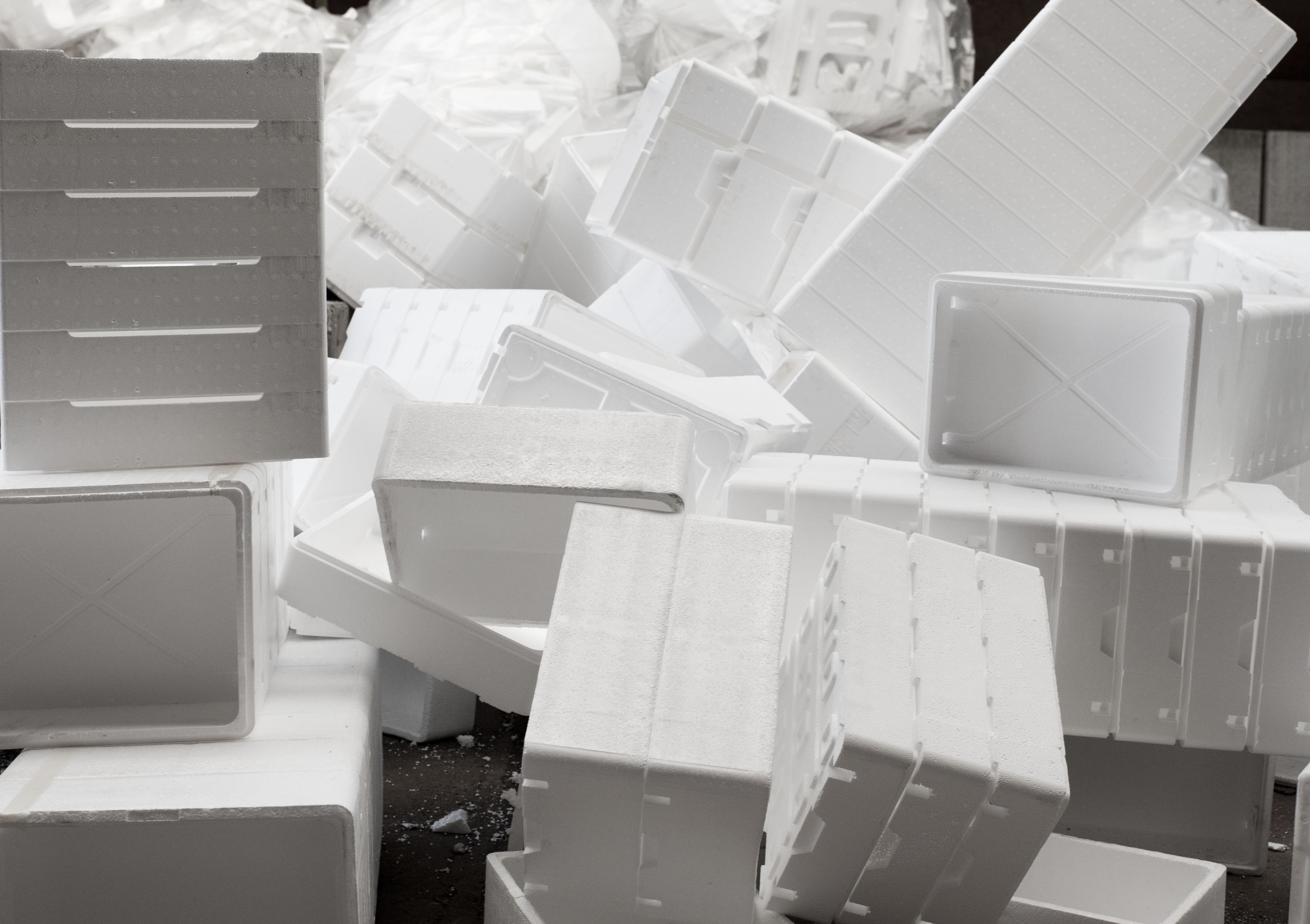 What qualifies as styrofoam?
Yes
White, black, grey styrofoam, EPS and tempex
No
Contaminated styrofoam with BSA
Strongly scented styrofoam
Packaging foam (foam peanuts, etc.)
Always up to date on your waste collection!
In the Cure Afval app, you can see when and what kind of waste is collected in your neighbourhood, and you can automatically receive a notification when the waste is collected. You can also consult the waste calendar online on www.mijnafvalwijzer.nl.