The waste calendar provides information about your waste and its collection. This way, you can quickly and clearly see when the residual waste, organic waste and paper and cardboard is collected in your neighbourhood. You can also read more about the different types of waste and the locations where you can deposit your bulk waste.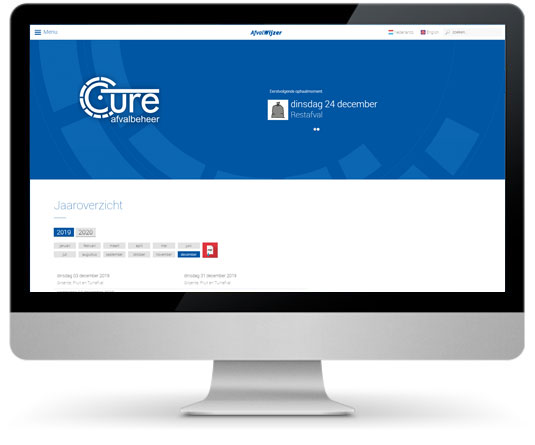 Waste calendar online
When will the waste be collected in my neighbourhood? Check the online waste calendar on www.mijnafvalwijzer.nl!
Waste calendar per municipality
You can see the waste calendar and changes during public holidays per municipality:
Download the Cure Afval app
The app provides information about waste collection days. You can automatically receive a notification when the waste will be collected. The app works on tablets and smartphones and is available for iOS and Android.
The app is suitable for iOS and Android (4.4 and up). Does your phone work on a Android version lower than 4.4, the app will not show the upcoming collection day.