Clean rubble is also non-polluting rubble and often consists of stone and concrete. Examples of rubble are bricks, masonry, gravel, natural stone, ceramic material, paving stones, roof tiles and tiles.
You can hand this in at the waste recycling point. Rubble must be clean upon presentation. This means that it must not be contaminated with other materials or (hazardous) waste. For example, if rubble is contaminated with sand, it no longer qualifies as rubble but as composite construction and demolition waste.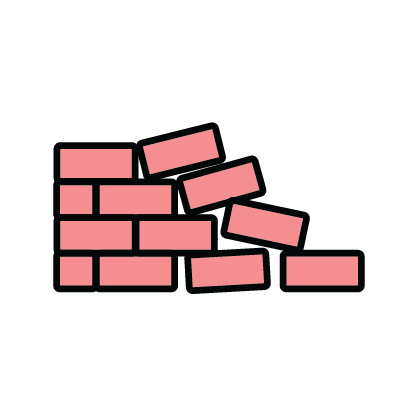 What happens to the waste?
After collection, rubble waste is ground and can be used in construction projects and for road construction.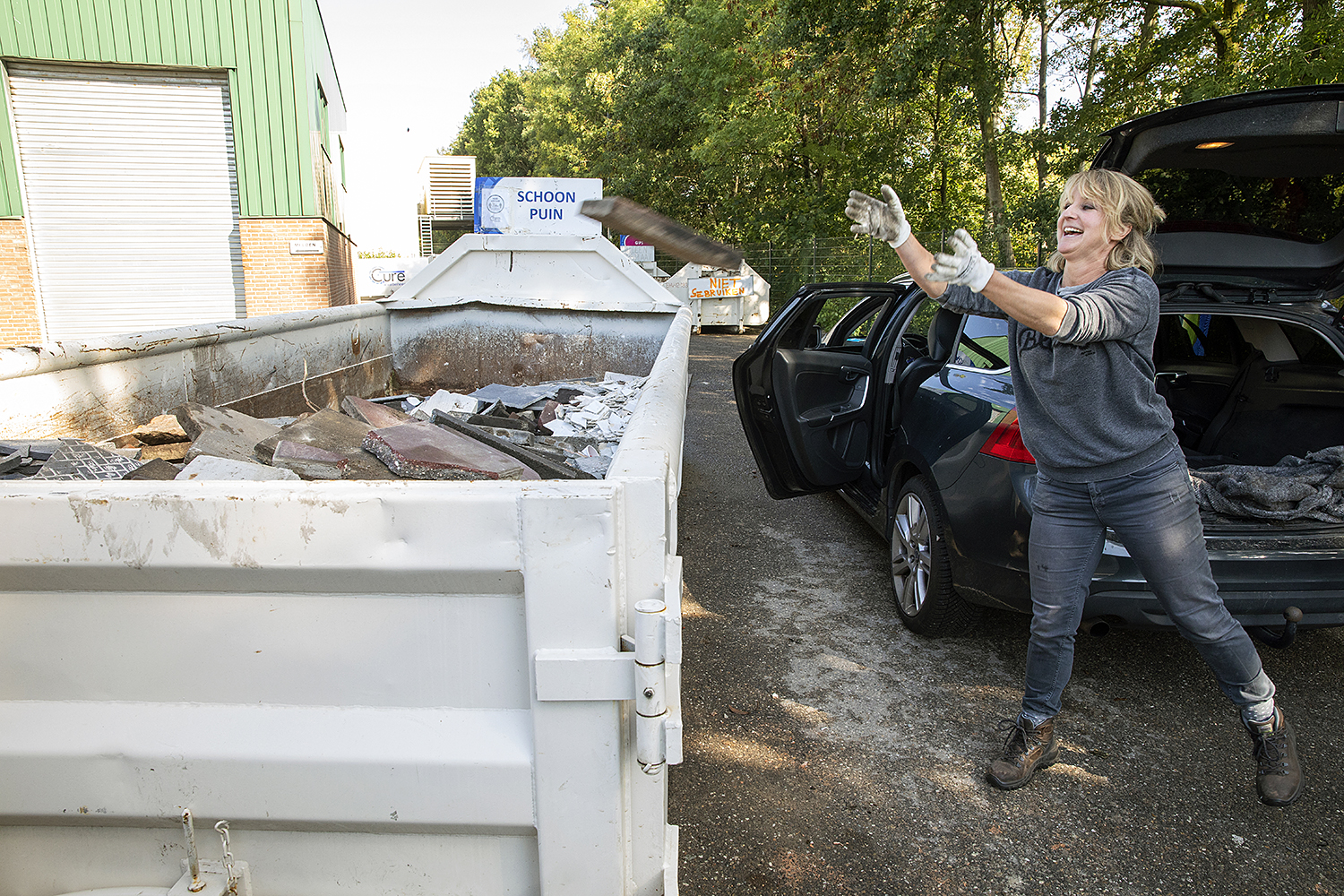 What qualifies as (clean) rubble?
Yes
Paving stones
Concrete (also reinforced)
Natural stone
Lime sandstone
(Paving) slabs
Ceramic material
Porcelain sanitary ware
Masonry (if cured)
No
Rubble with soot
Insulation material
Gypsum or aerated concrete
Tar-debris
Roofing waste
Gravel
Soil/sand
Always up to date on your waste collection!
In the Cure Afval app, you can see when and what kind of waste is collected in your neighbourhood, and you can automatically receive a notification when the waste is collected. You can also consult the waste calendar online on www.mijnafvalwijzer.nl.