Residents of Eindhoven can also have their bulk household waste picked up at home. For this, you use a Big Bag or sticker. The stickers are intended for collecting large pieces of furniture, such as an old sofa or bed (one sticker per item). The Big Bags are suitable for almost all types of bulk waste.
Bulk waste or bulk household waste is waste that is too big or too heavy for a household refuse bag or (underground) container. Consider, for example, household goods, mattresses, old carpeting or broken (garden) furniture.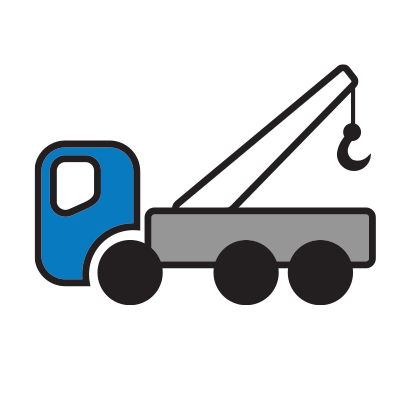 What is NOT allowed in a Big Bag:
chemical waste,
car tires,
sharp glass and materials containing asbestos such as corrugated sheets,
old sewage and heating pipes,
old stovepipes,
bathroom sheeting.
Due to health risks for the environment. You can dispose of these separately at the waste recycling point.
Asbestos
For asbestos, you must first make an appointment through our customer service. Check more information here.
Total weight
A maximum total weight of 1000 kg applies to both the Big Bag and loose, bulk waste.
Big Bags and stickers
The Big Bags and stickers can be purchased from the customer service department of Cure Afvalbeheer, Achtseweg Noord 45 in Eindhoven. The office is open from Monday to Friday between 08:30 and 17:00. Make sure you bring your city pass, and keep in mind that you can only pay by card. We do not refund any money for purchased Big Bags or stickers.
You can make an appointment with Cure Afvalbeheer to have the Big Bags and stickered items collected. The rates:
Big Bag of 1 m³ € 40
Big Bag of 1.5 m³ € 60
Per stickered item € 10
Please use the Cure webshop for this.
Collection of bulk waste: free of charge for low-income households
Residents of Eindhoven for whom the waste tax has been waived (see tax bill or municipal tax decision) do not have to pay for the collection service. The bulk household waste will then be collected from your home free of charge. On presentation of the tax bill or decision, a valid ID and your city pass, you can request five stickers and one Big Bag (1 m³) free of charge per calendar year. Each sticker or Big Bag will only be issued when making an appointment for the collection service. Call our customer service for this: 040 - 2500 130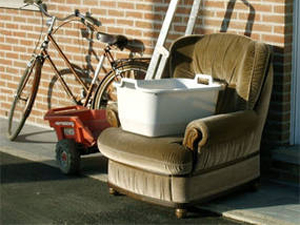 ---