---
You can go to the waste recycling point (the landfill) for your bulk waste. Large quantities of waste such as construction and demolition waste and pruning waste can be brought to the waste recycling point. You can also dispose old refrigerators, (broken) household appliances and small chemical waste here.
The waste recycling points will remain open during the corona pandemic according to regular opening hours. Due to the 1.5-metres physical distance rule, we only allow a limited number of visitors to the waste recycling points at the same time. This is in the interest of your safety and that of our employees. The waiting times can therefore be longer. We adhere to the RIVM guidelines at the waste recycling points.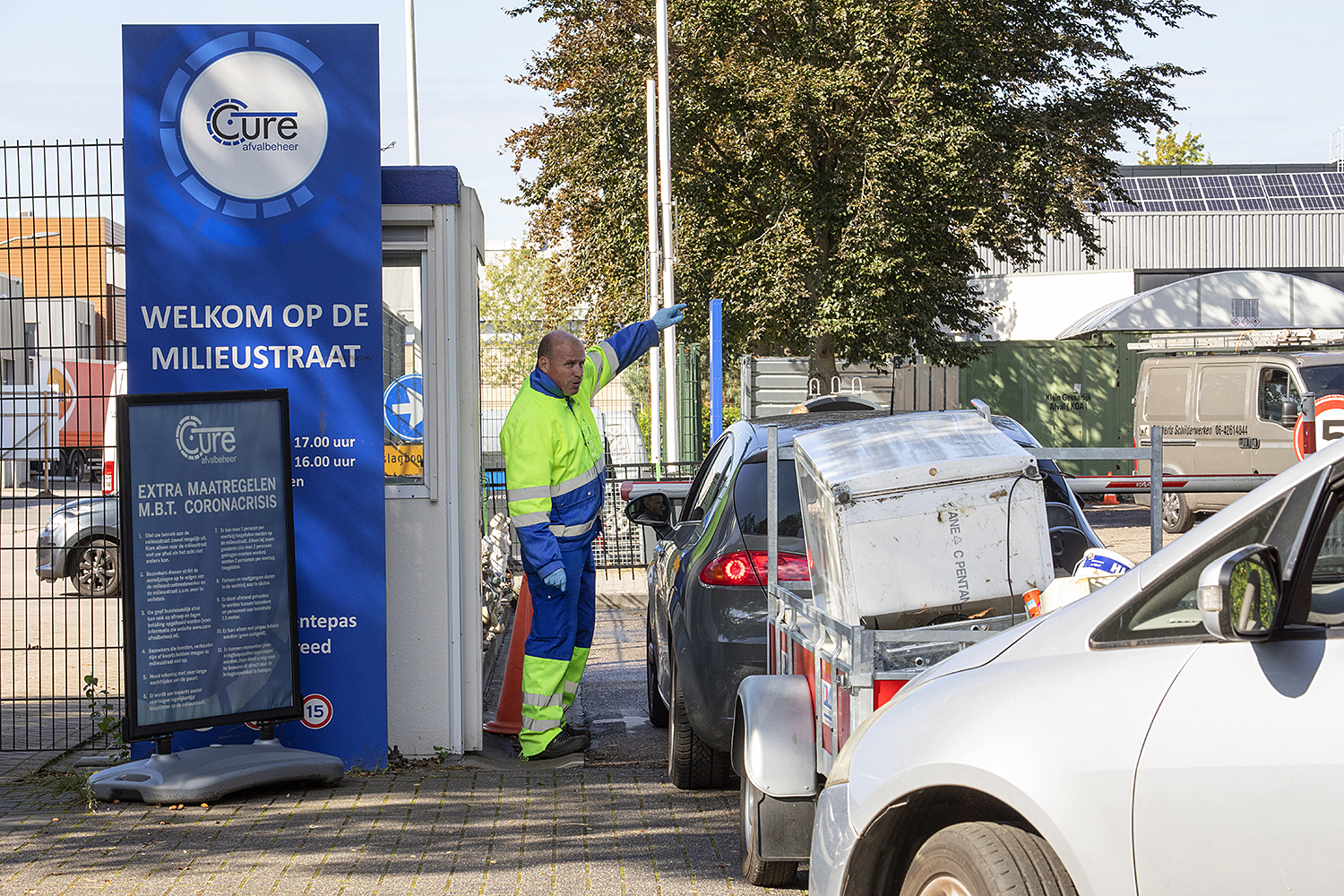 Milieustraat De Vest
De Vest 15 (entrance De Oase)
5555 XL Valkenswaard
Cllick on the image for a bigger view of the map.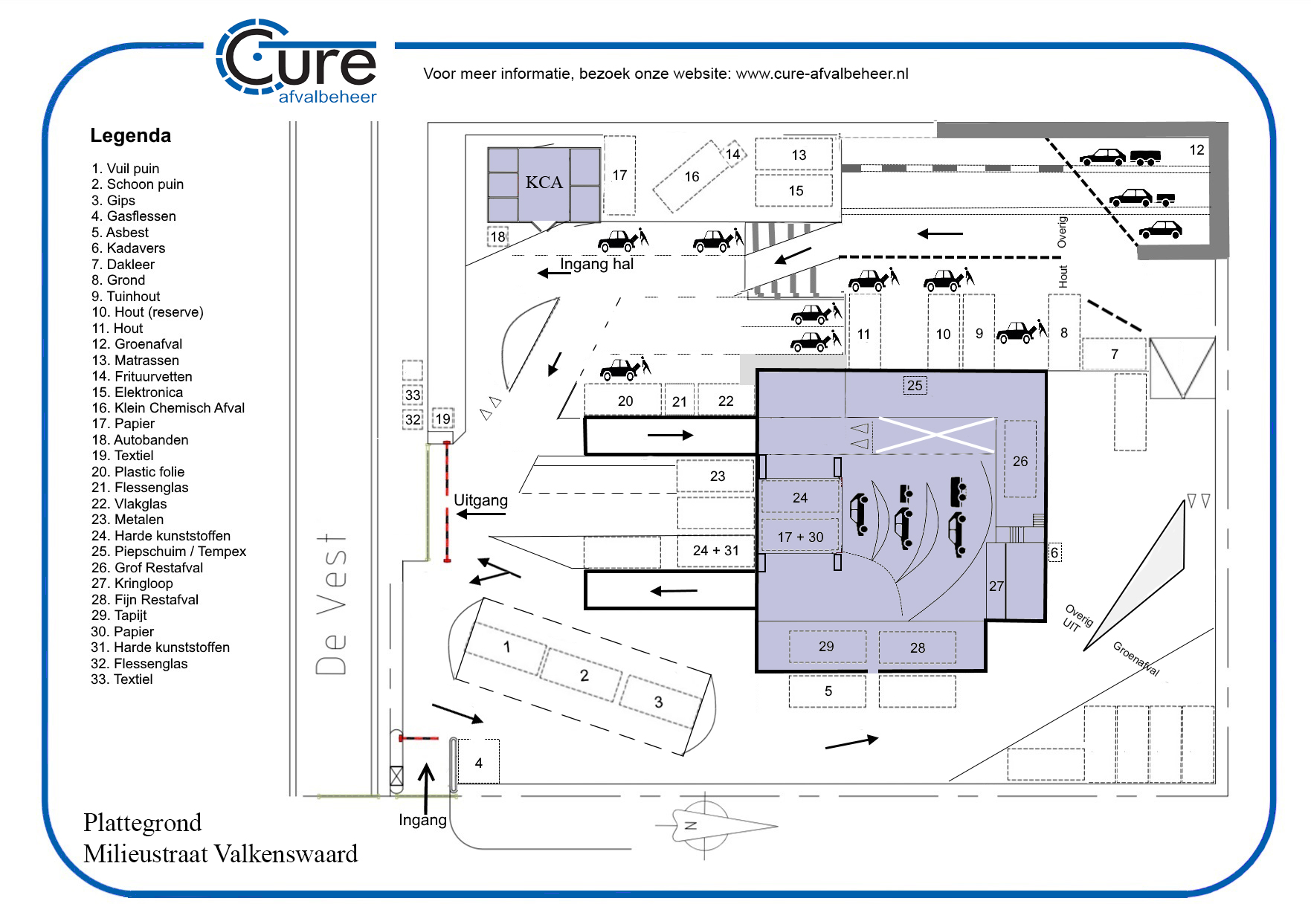 Opening hours
Monday to Friday: 13.00 – 17.00 
Saturday: 10.00 – 16.00
Sunday closed
Closing days 2021
The waste recycling points are closed on:
Easter Monday, 5 April
King's Day, 27 April
Ascension Day, 13 May
Pentecost Monday, 24 May
Christmas Days, 25 & 26 December

New Year's Day, 1 January
On Friday 14 May (the day after Ascension Day) the waste recycling point is open from 10.00 am to 5.00 pm.
On Christmas Eve and New Year's Eve, the waste recycling points close at 4.00 pm.
Information
Residents of Valkenswaard and Heeze-Leende can use the waste recycling point in Valkenswaard
You can only pay by card
Separating waste at the waste recycling points is mandatory
Admission only with your city pass of your own address
Asbestos needs be registered in advance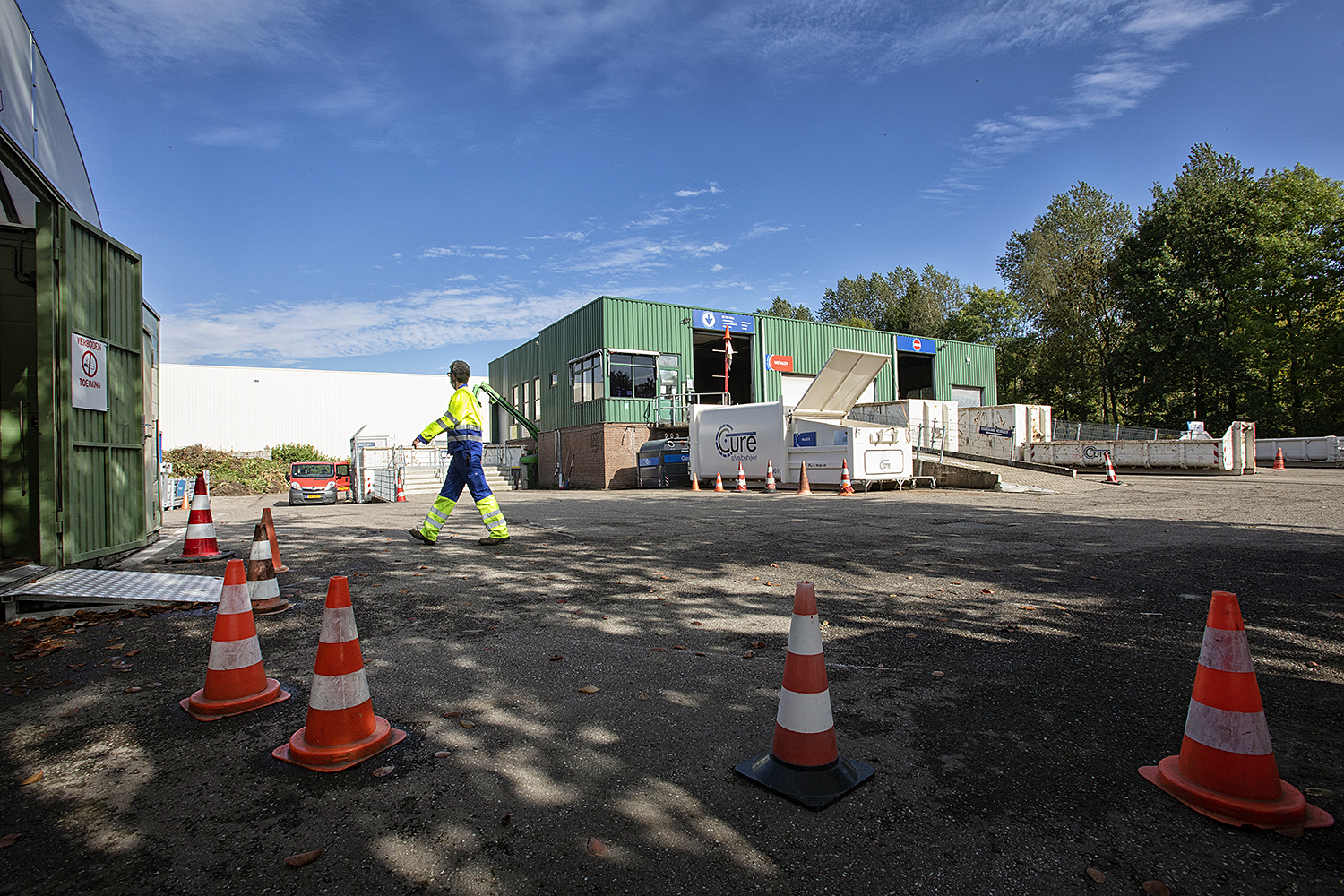 Separating waste
At the waste recycling point, you must dispose of your separated waste in the appropriate containers. If you do not know the correct category for your waste, you can always ask for help from one of the managers.
Collection service
If you don't have transport to go to the waste recycling point, you can choose to let Cure pick up your waste at home for a fee.
Click here for more information about the collection service
Category 1:
Used engine oil (max. 5 litres)
Materials similar to asbestos: corrugated sheets, vermiculite sheets (please note: mostly the same rules apply as for asbestos)
Passenger car tyres, max. 4 pieces (no truck or tractor tire
Frying fat or oil
Diapers
Iron / metals
Deceased pets (small)
Small Chemical Waste (maximum 0.5 m³ per visit, including latex and paint)
Paper and cardboard
Plastic packaging, Drink cartons
Hard plastics
Glass (also sheet glass)
Textiles, footwear
Electronics and appliances:
refrigerators, televisions, etc.
Category 2:
Garden waste
Fine household waste
Soil (not chemically contaminated)
Wood (A and B)
Carpeting
Plaster (boards)
Styrofoam
Category 3:
Construction and demolition waste
Debris (clean / dirty)
Roofing (bitumen, also called tar)
Wood (C)
Bulk household waste (including furniture, mattresses (max. 3 per visit), contaminated insulation / polystyrene)
Rates 2021
 

Visit
1 to 6

From
7th visit

Category 1

free

free

Category 2

 

 

up to 0.1 m³

€ 2.50

€ 10

from 0.1 m³ to 1 m³

€ 5

€ 20

from 1 m³ to max 2 m³

€ 10

€ 40

More than 2 m 3 , per m 3 :

€ 7.50

€ 30

  Category 3

 

 

up to 1 m³ per time:

€ 10

€ 40

from 1 m³ to max 2 m³

€ 20

€ 80

More than 2 m 3 , per m 3 :

€ 15

€ 60

  Garbage bag (per item)

Maximum 2 pieces of 60 liters with household waste. This amount is in addition to the price stated for other waste that is offered at the same time.

 

€ 5

 

€ 5
Rates of the waste recycling point
You need your city pass to get access to the waste recycling point. The rate that you have to pay for your bulky waste depends on the quantity and type of waste that you hand in. You also pay more, if you come more often. The amount is determined at the gate. For more information, please contact customer service on 040 - 2500 130.
Note: you can only pay by card.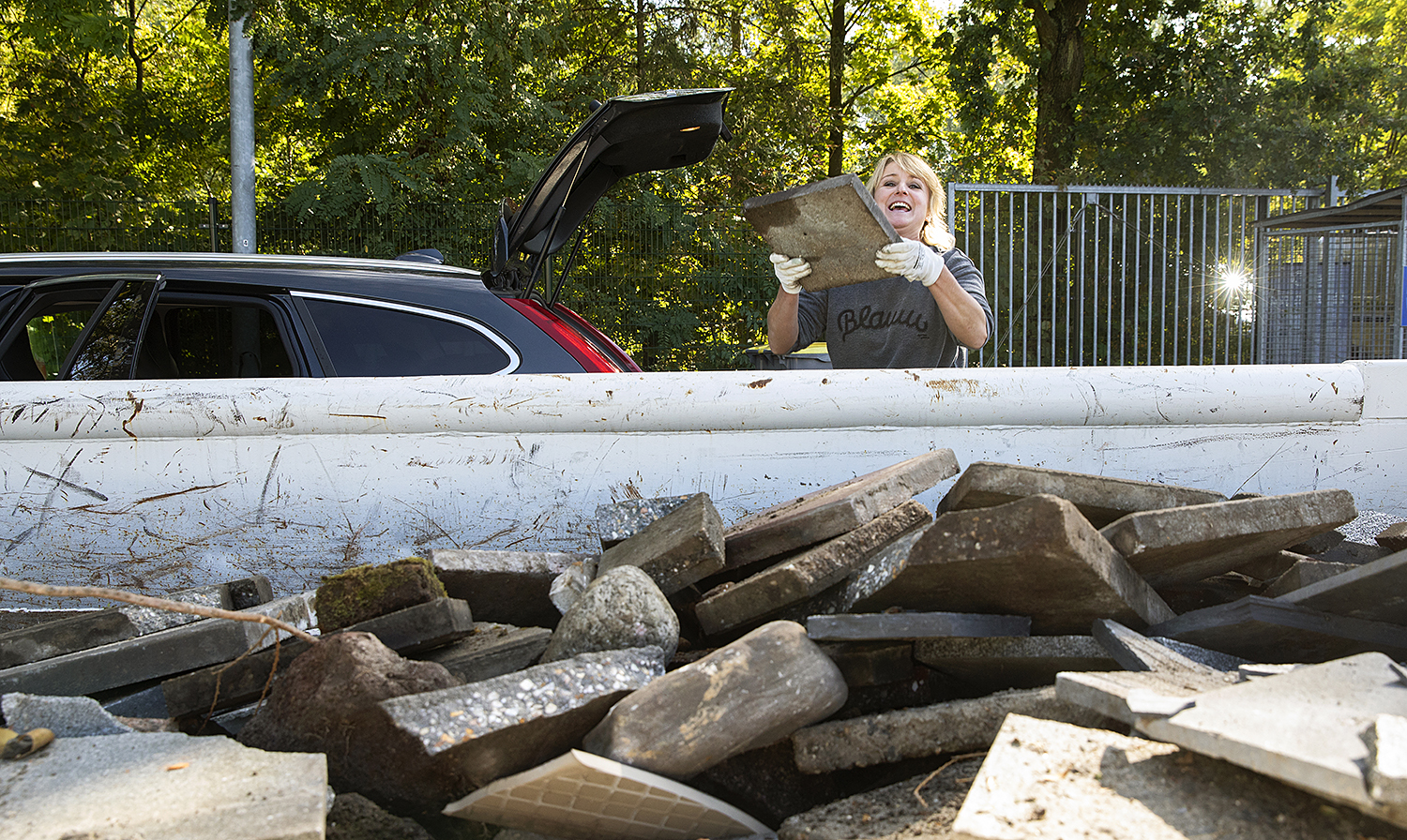 ---