The waste calendar provides information about your waste and its collection. This way, you can quickly and clearly see when household waste, organic waste and paper and cardboard is collected in your neighborhood. You can also read more about the different types of waste and the locations where you can deposit your bulk waste.
Digital waste calendar
You can easily consult the digital waste calendar online by entering your postcode and house number on the Mijn Afvalwijzer website. An overview will then appear with collection dates that apply to your household.
Would you like to download and print the waste calendar? Then click the red PDF-button at Annual Overview (Jaaroverzicht). You can only print the digital calendar through the desktop website. 
Do you have questions about the waste calendar? Then please contact our customer service.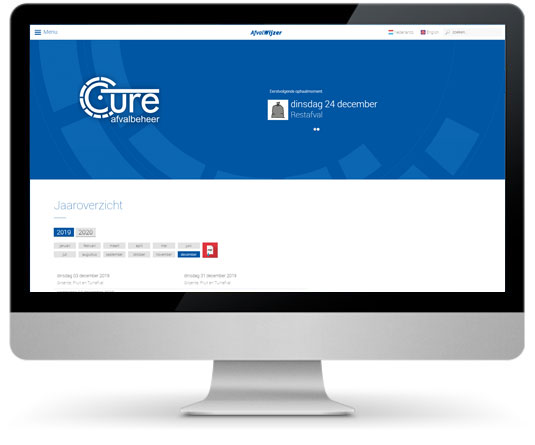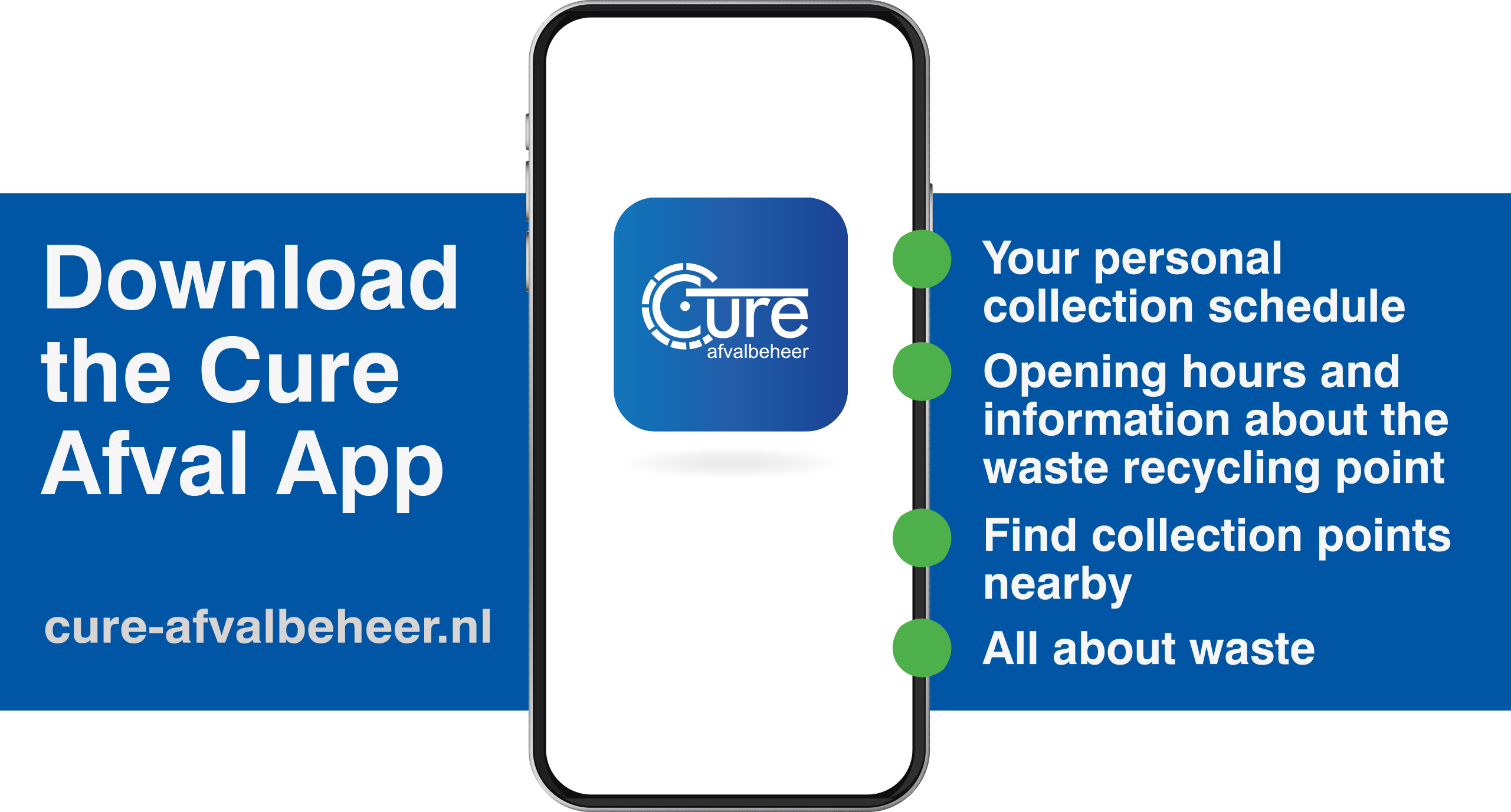 Very useful! The free Cure Afval App
Download the Cure Afval App, set the notifications and never forget a collection day again. Wherever you are, with the Cure Afval App you will always be up to date about your waste collection.
In the app, you can see when and what kind of waste is collected in your neighbourhood, and you can automatically receive a notification when the waste is collected.
Please note: you must allow push notifications for this; under settings (top right of the app), you can indicate whether you want to receive these notifications and specify a time that works best for you.
The app can also notify you via a notification if there are temporary changes, for example, if a garbage truck cannot come due to slipperiness or the collection day changes or is different during holidays. Again, you must allow push notifications.
The app works on tablets and smartphones and is available for iOS and Android.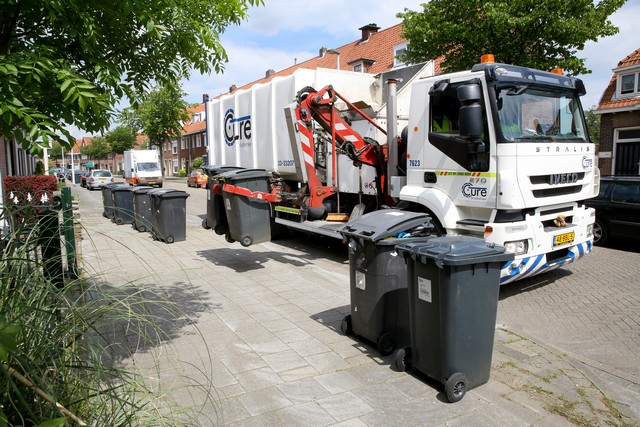 Catch-up days Valkenswaard
No waste is collected on public holidays. Your waste will then be collected on a different day. Except for waste paper*. If the collection of waste paper falls on a public holiday, it will lapse, and there will not be a catch-up day. There is also no catch-up day for organic waste in December and January either.
On a catch-up day, the collection vehicles may come at a different time than what you are used to. Therefore, make sure that your waste is out on the curb on time.
The collection vehicles in Valkenswaard depart at 6.30 am.
Public holiday

Catch-up day

Easter Monday (Monday 5 April)

Saturday 3 April

King's Day (Tuesday 27 April)

Saturday 24 April

Ascension Day 

(Thursday 13 May)
Saturday 15 May
Pentecost Monday (Monday 24 May)

Saturday 22 May 

Christmas Day (Saturday 25 December)

No catch-up day

Christmas Day (Sunday 26 December)

No catch-up day
Please note: these changes are under preconditions. For an up-to-date overview, check the Cure Afval App or Mijn Afvalwijzer.