The waste collection schedule provides information about your waste and how it will be collected. You can easily see when different types of waste are collected in your neighbourhood.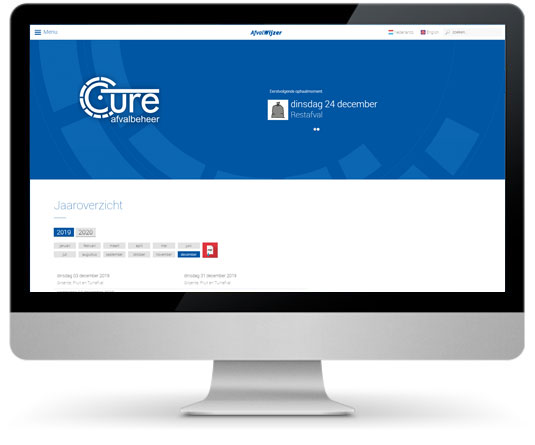 Waste collection schedule online
When will the waste be collected in my neighbourhood? Check the online schedule on www.mijnafvalwijzer.nl!
Download the Cure Afval app
The app provides information about waste collection days. You can automatically receive a notification when the waste will be collected. The app works on tablets and smartphones and is available for iOS and Android.
The app is suitable for iOS and Android (4.4 and up). Does your phone work on a Android version lower than 4.4, the app will not show the upcoming collection day.